You can buy traffic to your profiles, videos, galleries on content sites such as OnlyFans, ManyVids, MFC Share and others. It works similar to how you buy traffic to your cam room. Here is how it works.
1. Go to your Links page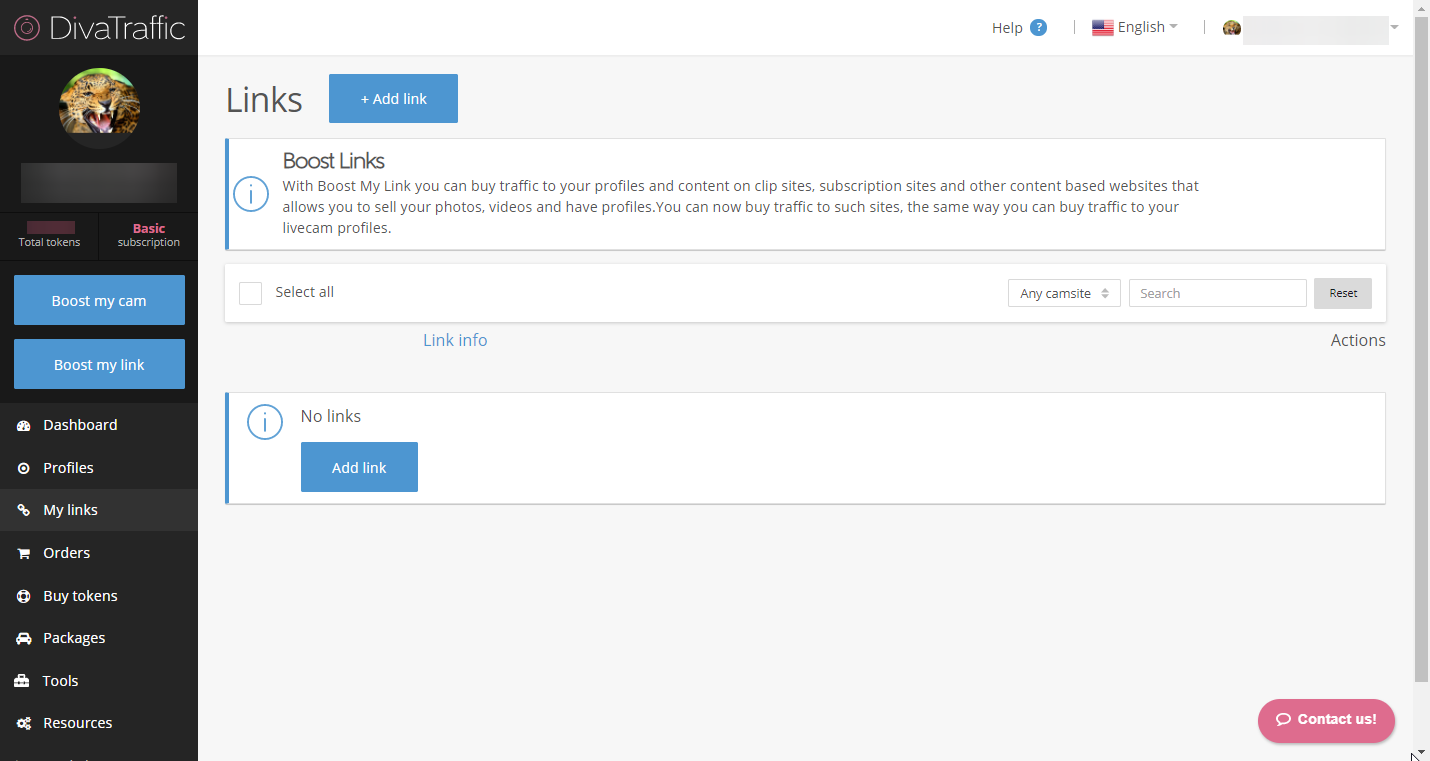 2. Add a new link
Fill out the form with info about your URL. This can be a profile url, an url to a video, gallery or other page on any supported website. Click Save Link to save it.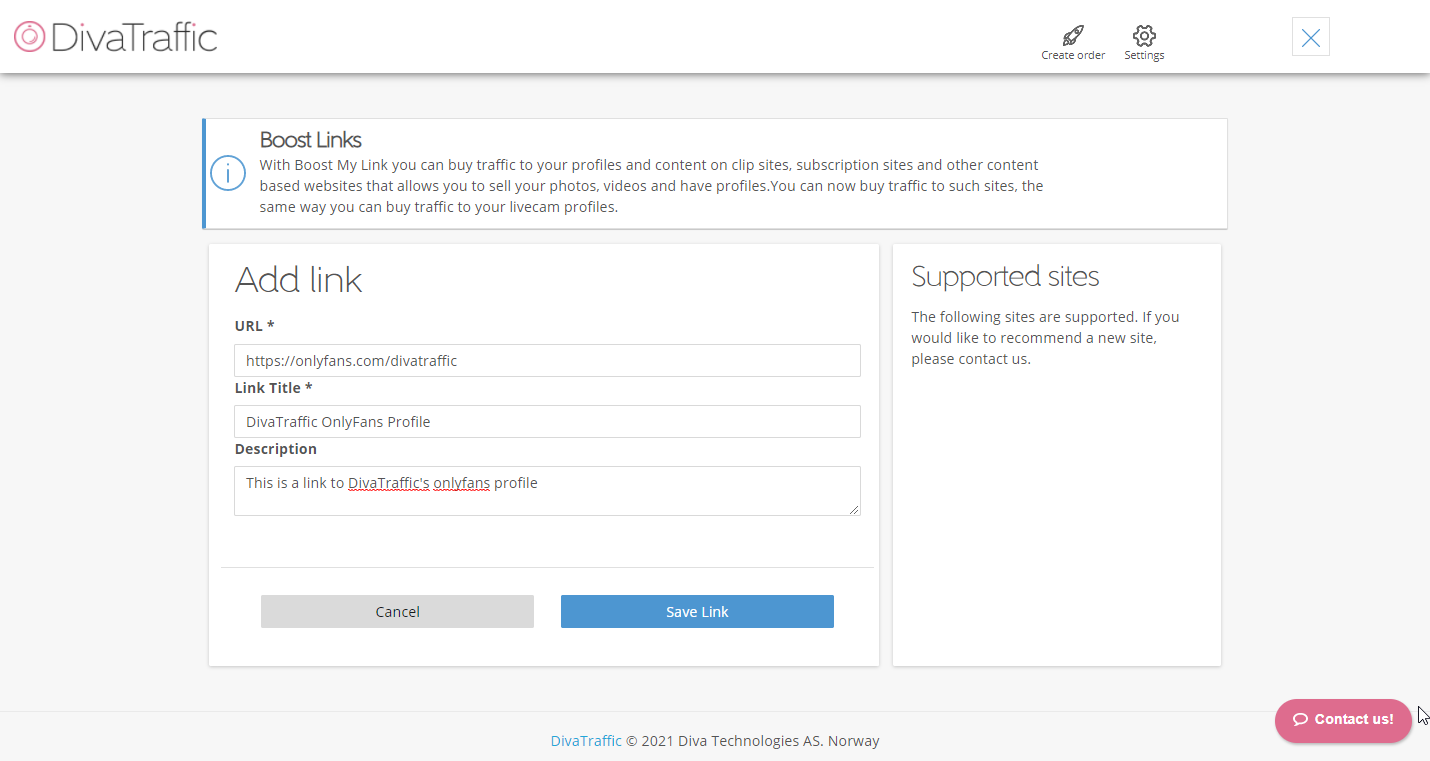 When it's save, it will show listed on your links page
3. Go to the
Boost My Link
page and create an order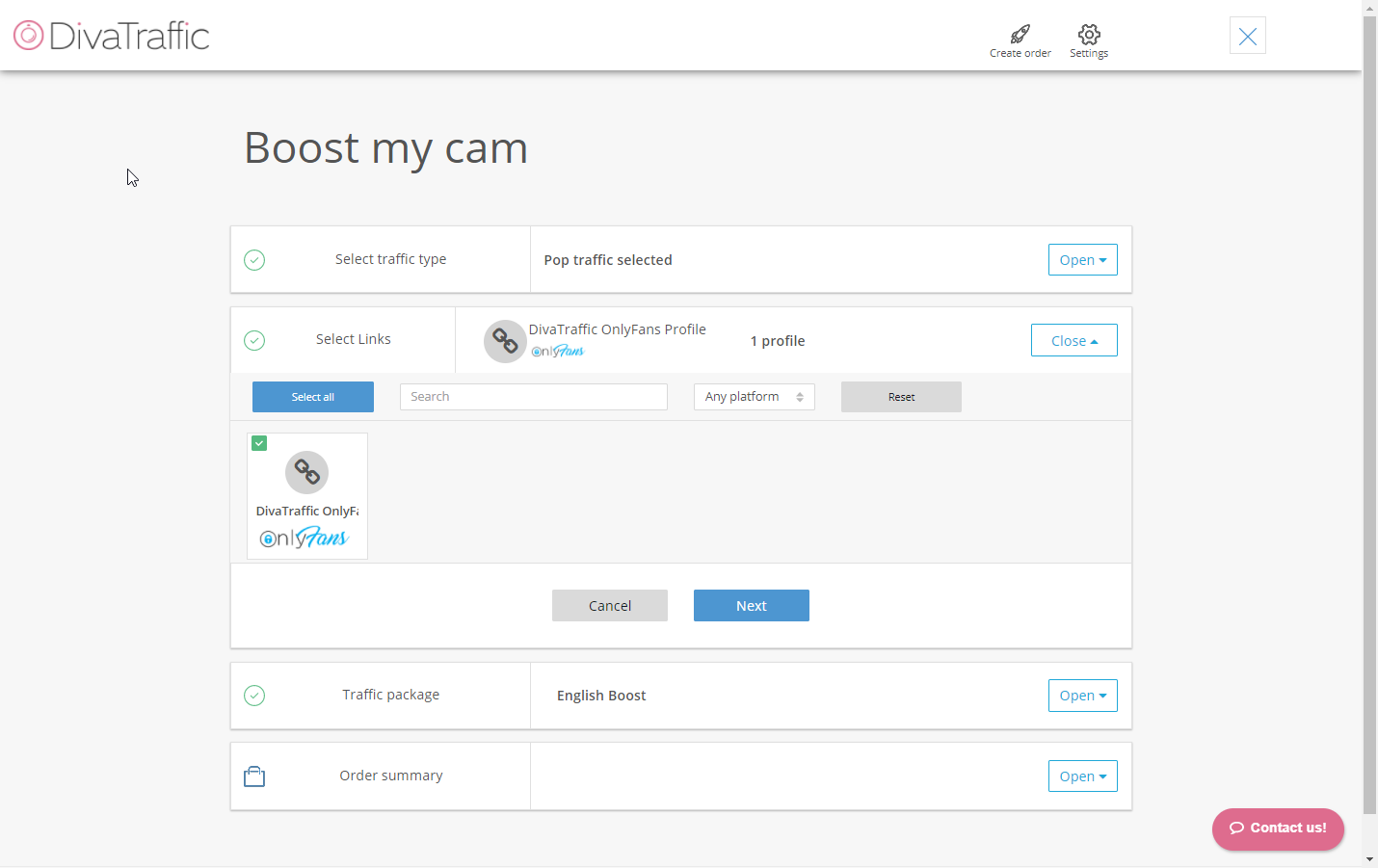 Tips & Tricks
When buying traffic to videos, galleries or profiles that are not cam rooms, we recommend to buy traffic from high quality countries, and to focus more on the quality of traffic, rather than high volume of traffic.
Below is a list which shows the Top 20 countries to buy traffic from. (
as of Jan 5th 2020.
) Check out our
Country Traffic Report
for an up to date list. With a paid subscription to DivaTraffic, you can
create your own traffic packages
, and select which specific countries you want traffic from.