When you are an affiliate of XCams and bring your own traffic to the site, you can earn a extra commission from any new members you bring to the site.
XCams offers a LifeTime RevShare affiliate program through their affiliate program at
CamsPower.com
.
20-60% LifeTime Revshare
(recommended)
If you choose the revshare program, you will earn up to 60% extra commission from what the members you brought spends on the site for the lifetime of their membership on XCams. This applies also when they spend money on other models on the site.
The commission starts at 20%, but increases based on how much the members you've sent spends. It starts increasing to 25% after they have spent $1400 combined, and reaches 60% after they have spent $105 000.

How to get started as an affiliate of XCams
To become an affiliate of XCams you need to have an account in their affiliate program at
CamsPower.com
.
Not a broadcaster on XCams yet?

If you are not yet registered as a model on XCams, you have to signup as a Webcam Model at
XModels.com
How to use your affiliate link from XCams in DivaTraffic
To find your affiliate link for XCams, do the following:
1. Create an account and login to
CamsPower.com
2. Find and copy your affiliate ID at the top right of the page

3. Go to the Camsite settings for XCams in your
DivaTraffic Settings
page
4. Paste the the affiliate ID into the affiliate_id field as shown in the screenshot below.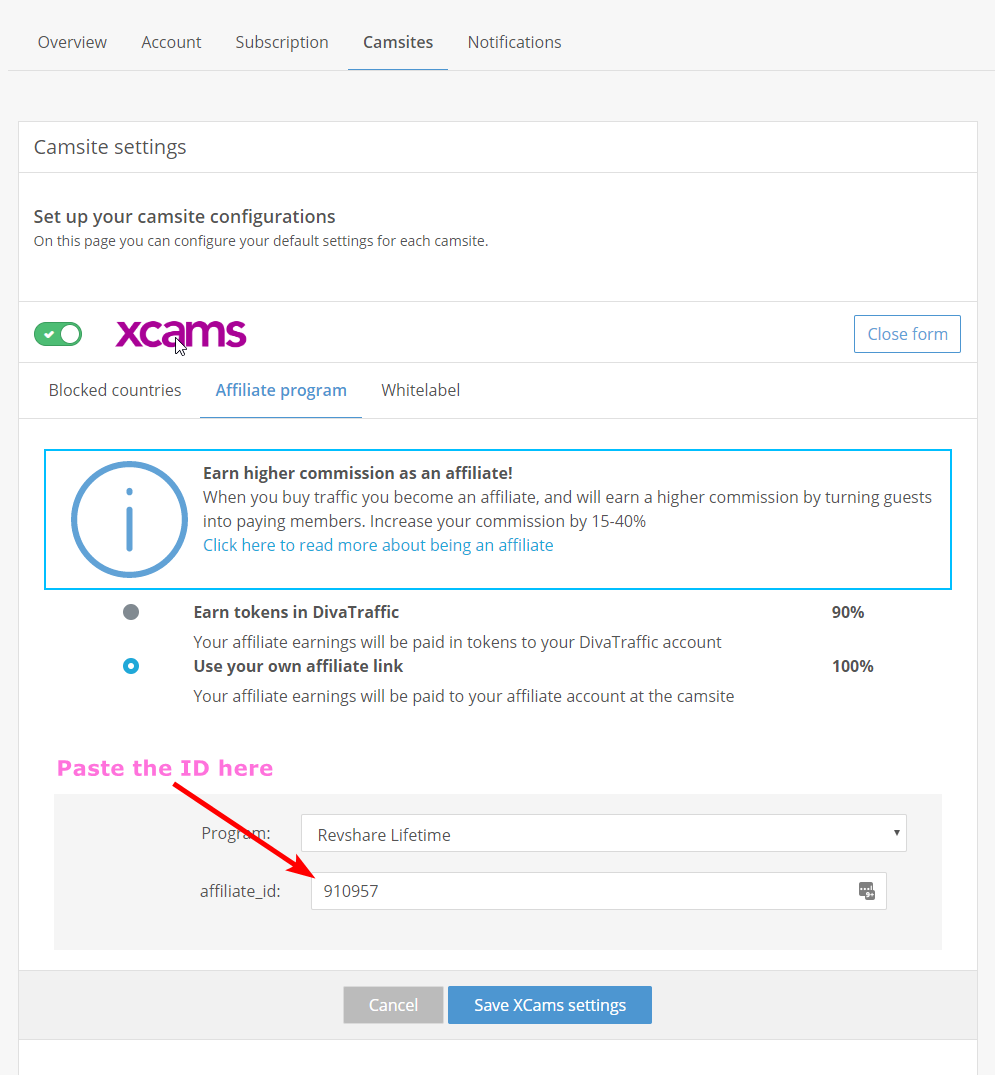 5. Click
Save XCams settings
Done!
You have now configured your affiliate settings for XCams and all traffic you buy on demand will be sent using your own affiliate link in DivaTraffic