When you are an affiliate of Flirt4Free and bring your own traffic to the site, you can earn a extra commission from any new members you bring to the site.
Flirt4Free offers 3 different affiliate programs through their affiliate program at
affiliates.flirt4free.com
, however, only the revshare program is available by default.
20-30% Revshare
(recommended)
If you choose the revshare program, you will earn up to 30% extra commission from what the members you brought spends on the site for the lifetime of their membership on Flirt4Free. This applies also when they spend money on other models on the site. Long term, this will be your best choice, as it will create a passive income even when you don't broadcast or send new traffic.
The commission starts at 20%, but can increase up to 30% depending on how many members you send.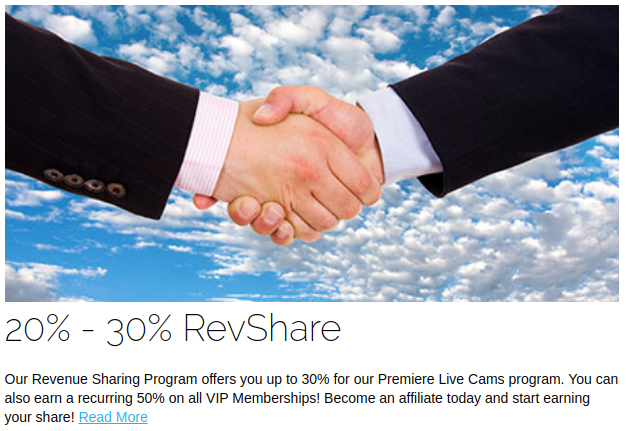 How to get started as an affiliate of Flirt4Free
To become an affiliate of Flirt4Free you need to have an account in their affiliate program at
affiliates.flirt4free.com
.
How to use your affiliate link from LiveJasmin in DivaTraffic
To find your affiliate link for Flirt4Free, do the following:
1. Create an account and login to
affiliates.flirt4free.com
2. Click on
Promo Tools
and then on
Text Links
in the top navigation menu
3. Find your
Campaign Code
in the top right corner of the page.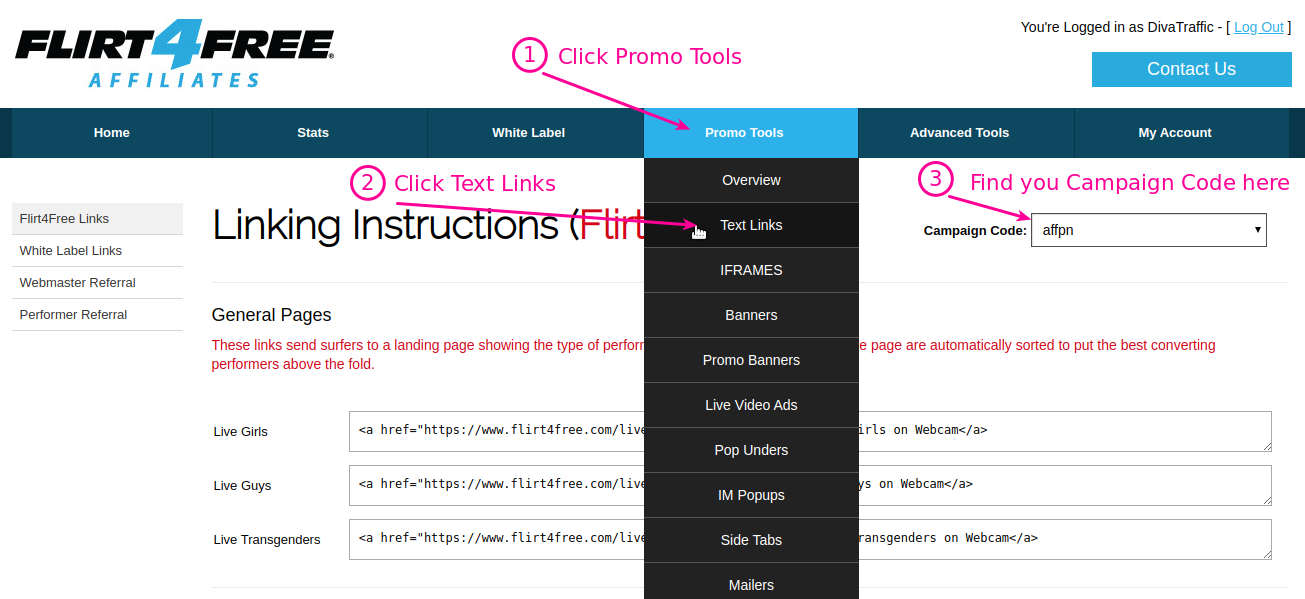 4. Enter it into the
mp_code
field in your affiliate program settings for LiveJasmin in
DivaTraffic Camsite Settings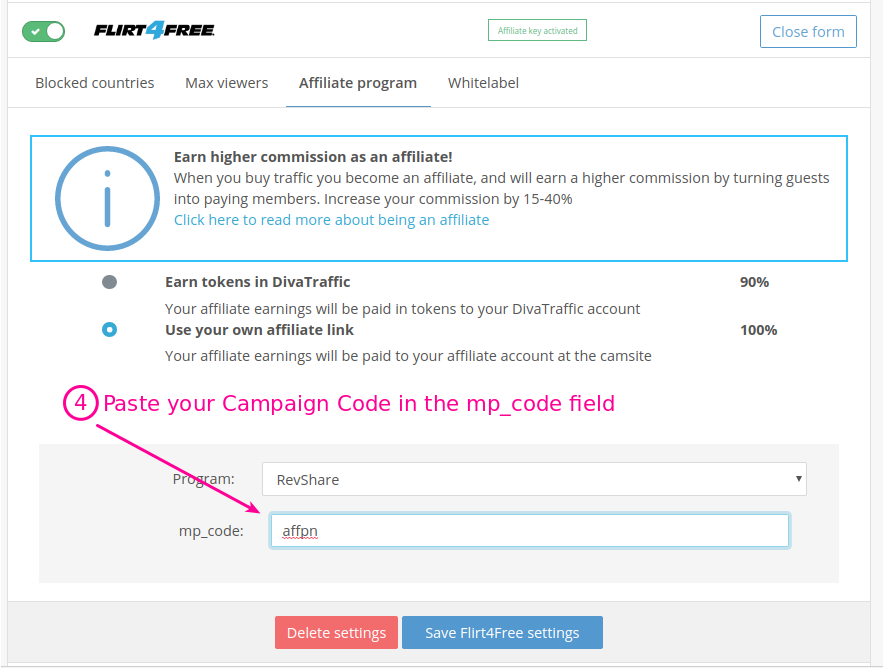 5. Click
Save Flirt4Free settings
Done!
You have now configured your affiliate settings for Flirt4Free, and all traffic you buy on demand will be sent using your own affiliate link in DivaTraffic